We've been getting a lot of Star Wars news lately, the biggest being the announcement of the Episode VIII title The Last Jedi. We've known that we will be getting a Han Solo spin-off movie taking place before A New Hope. And also we know Alden Ehrenreich is playing Han Solo, Donald Glover will take on the role of Lando Calrissian, Woody Harrelson as Han's mentor, and Emilia Clarke in an unspecified role.
Chris Miller, who will helm the film as director, tweeted out the following image this morning.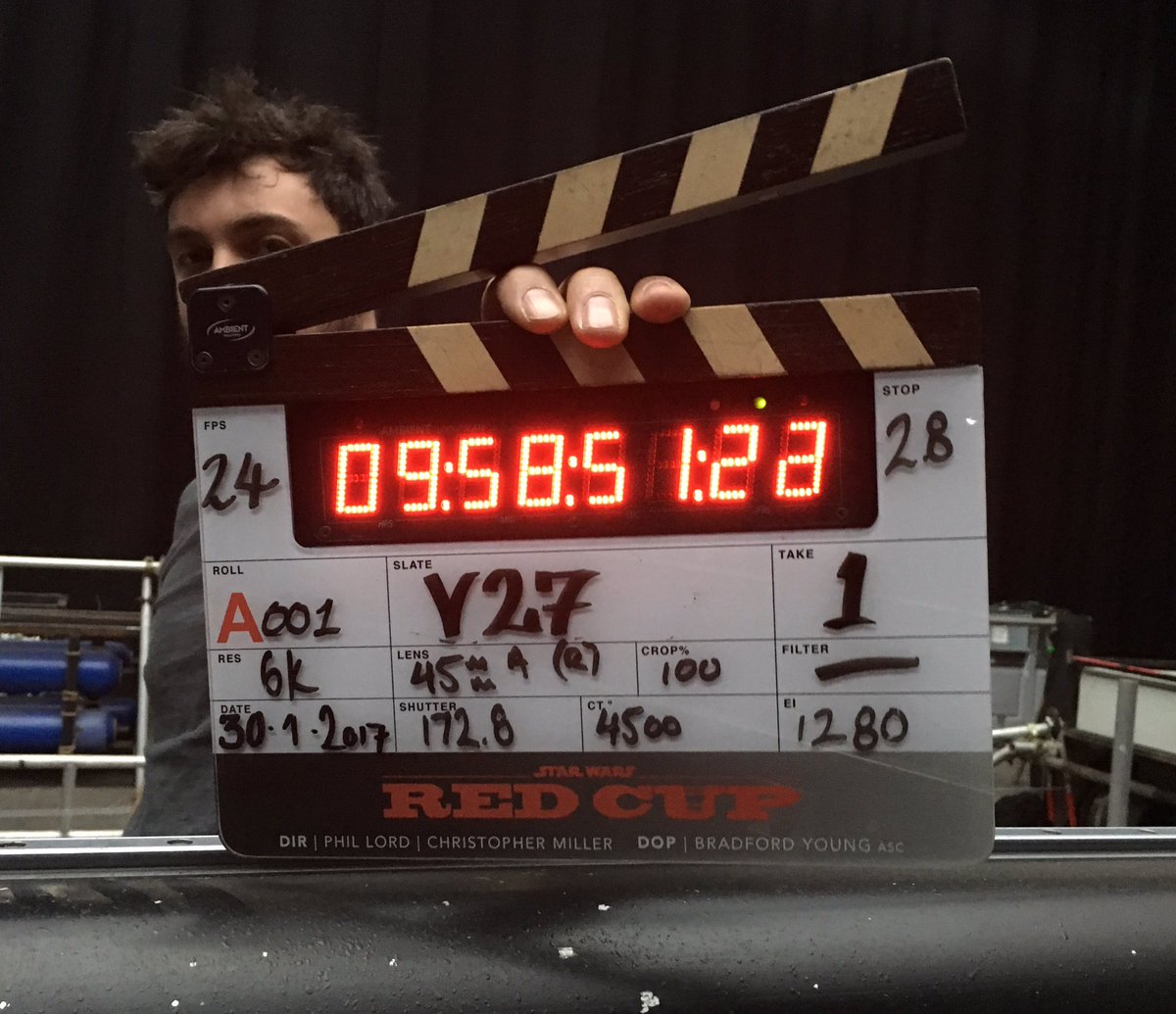 He tweeted it with the caption: "Han First Shot"
It's great to hear that the film is finally moving forward in production.Also, it's good to hear that they all know that Han shot first (NOT GREEDO) and they are going back to Han's old smuggling days.
We don't really know much about the plot of the movie. We don't even know who Emilia Clarke is playing. Also, we have no idea what the direction of this film is. But, Miller and Lord have taken an idea that never should have worked, The Lego Movie, and made a extremely fun movie out of it. The cinematographer of the film, Bradford Young, has said that the movie will be "dirty sci-fi" , "unexpected", and "dramatic".
The untitled Han Solo spin-off movie is slated for release in 2018.